Canadian  Federal  Inmates'

and their
Families'
                    WEB   SITE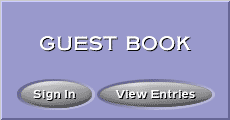 This page was last updated on: February 21, 2011
THANK  YOU  FOR  VISITING  THE  CANADIAN FEDERAL  PRISONERS  CHAT - ROOM  PAGE :

YOU ARE VISITOR  #                                       TO THIS CHAT - ROOM  !  

( to send email  to the author  of this Web Site:  click on the ICON to the right )

I AM SURE THAT YOU NOTICED THE MANY USEFUL LINKS LISTED AT THE TOP OF THIS PAGE (these are areas of interest that you might want to explore).    For now, (until these links are fully operational) I invite you to use this Chat Room to converse (LIVE) with others on line and don't be too shy to send me an email.

Hint :   You should leave comments in the CHAT ROOM LOG, as you will be enabling other people to see your comments and they could then contact you by email.   From there you could arrange to chat with them here in the Canadian Federal Inmates Chat - Room or by any other means.

Welcome to the Canadian Federal Inmates Chat Room page where you can speak online and save tons of money on long distance bills ! 

Bookmark this page and come and chat with other people whenever you

want.     Although the author has no real means to control the content of

this page, it is requested and understood that people who use this Chat Room will do so to discuss issues relating to Federal Corrections in Canada.  This is a place where people with difficulties can exchange information, acquire more specific / valuable information, put out a call to others for information being sought / or generally support each other in difficult times !

I hope you get something from each visit and remember that this entire web site is designed specifically with the goal of assisting Canadian Federal Inmates' and their Families', and as such I would appreciate your sending an email with your comments or suggestions whenever you have an idea on how to improve the services provided by this site.  We need to come together and support each other, and this place is where you can begin !   Bookmark this page and visit as much as you please !

We are trying to schedule specific talks on specific subjects and  need your co-operation in doing so.   Sign In the CHAT ROOM LOG.   Let us know what it is you think we should discuss as a matter of priority !

View  Entries : check notes from people regarding when they might be online next and what subject they would like to talk about (anything you want !).

N.B. :  All entries will be updated periodically !

To use the Chat Room (below) , simply type your name in the name box (or leave it anonymous), type your message in the message box and press return !

Sign In :  leave a note about when you might be here next and what subject you would like to chat about !